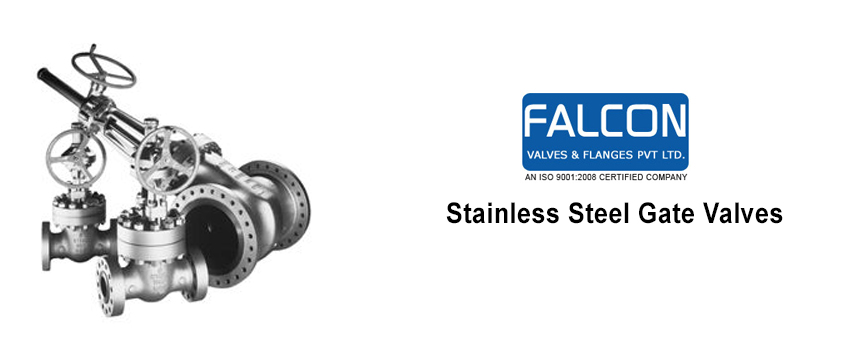 We are surrounded by steel in our daily life and have become part of it. Stainless steel is widely used in different industrial products and ancillary products. Stainless steel is a great option for all types of plumbing and industrial applications. These materials are readily available and can be used in manufacturing various materials. Due to its durability, high strength and flexibility, it can be used for various purposes. So, stainless steel is used in gate valves for its excellent performance and outstanding shapes.
Stainless steel gate valves are popular in the market and are prominent to use. The stainless steel gate valves are safe and can withstand any type of weather conditions. However, stainless steel is popular in the plumbing industry for controlling the water flow through pipelines. However, brass and stainless steel are used in sanitary industries, but stainless steel has more popularity to gaining more attention. Here are some of the benefits of Stainless Steel gate valves:
Elegant
Stainless steel is popular and has become part of the Sanitary industry. The stainless steel is highly elegant while using domestic standards and the quality of materials. The products are manufactured using the standard raw materials and have a long service life.
High performance
The stainless steel gate valves offer superior performance for sealing. It provides safety and reliability. They are also available in exotic beautiful shapes and can protect from any kind of intruder.
Physical properties
This stainless steel can withstand any type of weather and have high strength. Stainless steel can resist high temperatures and corrosion. The material has a high capacity to resist pressure resistance and has a longer service life.
Corrosion Resistance
The materials manufactured out of stainless steel prevent corrosion and can stand for a longer period. Due to corrosion resistance, it can be used in a variety of products and is highly popular for use in gate valves for controlling water flow and other requirements of the customers.
Lower Maintenance
The products composed of stainless steel, require lower maintenance. However, they are corrosion resistant but they require some kind of maintenance for better condition of the valves. These gate valves are highly used in sanitary products.
Available in various sizes
These gate valves are available in various sizes and styles. Due to readily available in the market, it can be manufactured in various sizes and shapes as per the requirements of the customers. Due to its availability in various sizes, it can be used for various industrial products.
High Pressure
This stainless steel can hold more pressure passing through the valve as required. Thus Stainless steel gate Valves are heavily used in industrial products.
So, we can conclude that stainless steel has eminent benefits over other metals and can be used for various purposes. However, it requires lower maintenance for better productivity. Inspire by the fact that stainless steel is corrosion and weather resistant; it has to be well-maintained for better control, durability and high strength. Stainless steel should not be kept in solvents or corrosion substances. Due to its quality products, it provides safety and can withstand any type of water. These steel gate valves are easy to open and require fewer labour savings and increase the productivity of the organisation.